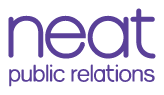 Neatly put we will take your range of products and services and ensure they are seen in the right places by the right people. Creating brand awareness and sales.
Building and maintaining relationships with the most influential media

Product reviews, shopping and gift guides

Digital and social relations

Advertorials, competitions and promotions

Product launch events

Product send outs and tracking

Media one to ones

Photography and product picture library
• A simple & personal approach
We pride ourselves on our close relationships and understanding of our clients and the media, ensuring we can simply and neatly slot into the way clients like to work and giving the media exactly what they want. We keep it simple and personal in everything we do.
• Always having tenacit
y
To ensure we get you the results you need, we keep on pushing. Through constant media contact and a twist of creativity, we ensure the products we represent appear in the right places and are noticed by the right people.
• Focused on results & value
It's what we're all about and it's what our clients need to achieve their business goals. We aim to consistently exceed expectations, something we do for all our clients. The targeted coverage we generate helps to sell more, making our activity highly valuable at a relatively low cost.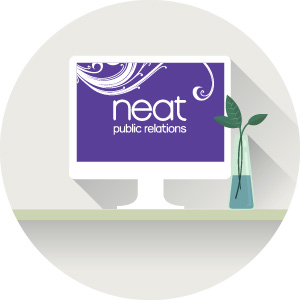 "Christmas caused a sell out, since appointing Neat PR the Science Museum Shop has seen both traffic and sales increase. Revenue, conversion and AOV are all between 10-15% up on July-December."
Science Museum
"As a result of key press contacts Neat PR ensured the UK and international press knew all about the limited edition Silver Cross Surf, Aston Martin edition resulting in sales and over 300 pieces of press coverage globally."
Silver Cross for Aston Martin
"As a result of one piece of coverage, we have produced a week's worth of sales in one 'busy' day!"
20th Century Foxy
To have a look at press coverage achieved by Neat PR, click here.
Take a look at our blog
Our Clients
Past and Present
Hilary, founder and MD of Neat PR, is an ex consumer journalist, she has a clear understanding of what a journalist wants and looks good on a page. Hilary has worked in the media world for many years representing a range of products. Results matter to Hilary and she is always on the go!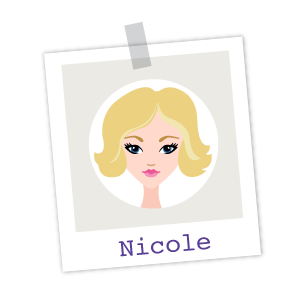 With 12 years of consumer PR experience, Nicole has delivered column inches for a huge range of leading brands, from Lenor to Loyd Grossman and Venus to Viakal. Her past work includes partnering with top UK Vloggers and high profile celebrity brand ambassadors, but she gets the biggest buzz from seeing her clients product coverage appear in print or on screen.
17 years and counting, Amanda has a diverse wealth of comms experience from consumer to tech, retail to beauty and food. Amanda always gives one hundred per cent to every brand she works with. With an honest and passionate approach she thrives on producing creative campaigns and achieving solid coverage with satisfied clients.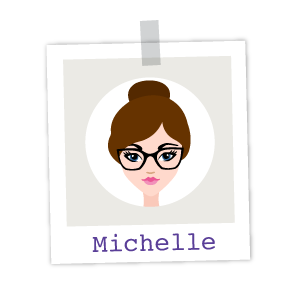 Michelle has over 15 years' PR experience, mostly gained from working in financial services. She has been part of some of the biggest launches in UK banking, and has helped shape key consumer finance stories, before moving into the charity sector. Highly driven, Michelle is always looking for creative ways to tell her clients' story and influence behaviour change.
A new addition to the Neat team, Nicola brings with her a wealth of experience from 9 years working in consumer PR on a whole host of clients from the worlds of food, drink, entertainment, travel, home and tech. These include well-known brands such as IKEA, Sony and Argos. With a 'can do' attitude and passion for comms, she loves seeing campaigns come to life – be it a big brand activation or a hard working press office launch.
With a passion for fashion, football and fitness, Rhiannon is very excited to join the Neat PR team. She is enthusiastic, solutions driven and eager to enter the world of PR. Having graduated with a psychology degree she understands the way people think and behave and is looking forward to putting what she has learnt to work.
Katie is thrilled to join the Neat PR team. With a degree in Digital Media, Katie brings with her creative skills and knowledge in social media and communications. She is enthusiastic, passionate and hard-working and is really looking forward to starting her career in PR!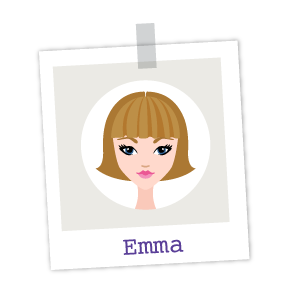 Emma is excited to join the Neat PR team and show her passion, enthusiasm and dedication to PR. With a degree in History and background in Marketing, Emma brings with her communication, written and creative skills. Emma is always looking for a new challenge and adventure!
We only work with products we love and would buy ourselves.
That way we know when we are talking about them, we are talking with passion. Anything you can buy is our speciality. Below are a selection of just some of the products Neat PR have worked with.